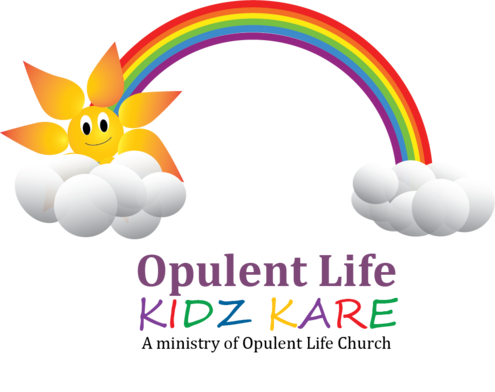 Our Vision
Together, we have a chance to mutually form the best organization possible; to create the best environment for the children in our care; to create the best environment for their parents and to create the best working environment for ourselves. An environment where we all flourish is key to this overall goal. The word "flourish" brings up associations of vibrancy, aliveness, and positive growth. The dictionary defines flourish "to grow luxuriantly" or to "reach a height of development or influence". "Flourish" seems to capture the essence of a healthy organization.
Cues that tell us we are flourishing as an organization:
• Every teacher working in Opulent Life Kidz Kare genuinely loves the children in their care.
• Every teacher working in Opulent Life Kidz Kare has a passion for teaching young children.
• Every teacher working in Opulent Life Kidz Kare is a close observer of the children in their care such that they guide, in an intentional way, all learning experiences.
• Every teacher working in Opulent Life Kidz Kare, with intentionality, promotes, supports and encourages each child's unique development in all areas including physical development, intellectual development, social development, spiritual development and emotional development.
• Every staff member understands the importance of and contributes to working as a team.
• Every staff member is friendly and warm to all.
• The center is warm, inviting, comfortable, nurturing, and safe.
• The center feels like "home".
• The center provides top tier early learning experiences.
Mission
What we want to do is care for and nurture the young children of parents so that they can pursue their careers or studies knowing their children are safe and in a learning environment that, at its best, will promote life-long learning. We want to capture and extend the in-borne eagerness to learn that all children possess so that it is not lost or dampened by drill, rote or other mind-numbing practices.
Philosophy
We believe that children are by nature curious and eager learners. We believe that young children learn best when they experience their environment first hand in play. It is their direct experience in the world with the people, places and objects at hand that spark their innate desire to "find out", "figure out", or otherwise solve problems that present themselves through the course of everyday events. It is how they construct understanding or "make meaning". Emphasis is placed on educating the whole child, the physical, the cognitive, the social and the emotional aspects of the individual. The teachers provide the expert guidance and support for "knowing" how things work and how to successfully live in the world with self and others.
Values
The Vision and Mission statements provide us guidance toward the end to which we strive. Our values provide guidance for the "how" of implementing our vision and mission. They are cooperation, collaboration, communication, humility, humanity and humor.
Cooperation— We think we can accomplish more and have a much more satisfying work environment when we find ways to help each other and build on each other's strengths.
Collaboration— When there is collaboration, everyone's ideas and thoughts are respected and all are blended/integrated/synthesized into a whole that is greater than the sum of the parts. In other words, when everyone contributes and works together, the outcome is usually better than working alone.
Communication—Communicating frequently, openly and honestly is the key ingredient in cooperating and collaborating with others. It helps build trust and solid relationships so important to our mission.
Humility—We are all learning, all the time. The best teachers are those that keenly pursue learning and understand that everyone has something to teach us. We all stand on someone's shoulders. To quote David Brooks of the NY Times (9/14/2009) "Humility, the sense that nobody is that different from anybody else…". In other words, we are all more simply human than otherwise.
Humanity—Treating yourself and others with compassion and consideration is the basis from which we work. The children in our care will learn from us not just by the words we use but, more importantly, the manner in which we treat others. We cannot be indifferent and still be good teachers.
Humor—We expect to not take ourselves too seriously and will be able to see the lighter side of our human condition. The broad view is most often the best view if you take the time to look.
Our Goals
• To help the children in our care develop a positive view of themselves and others.
• To help the children in our care develop a genuine love of learning.
• To help the children in our care develop an appreciation for the differences among people and how to celebrate those differences.
• To help the children in our care to learn how to cooperate and be a positive member of a community.
• To help the children in our care to develop the basic skills in key content areas of literacy, mathematics, science, technology, creative expression and the arts, health and safety and social studies that prepares them for the next level of learning.